"Steven knows a thing or two about beating the odds..."
- Kevin Harrington, Shark Tank
"If you have a chance to learn from him... take it."
- Laura Casselman, CEO of JVZoo
"Steven Alvey is a force to be reckoned with..."
- Omar Martin, HLS
Let Me Hand You ALL of my
Launch Secrets...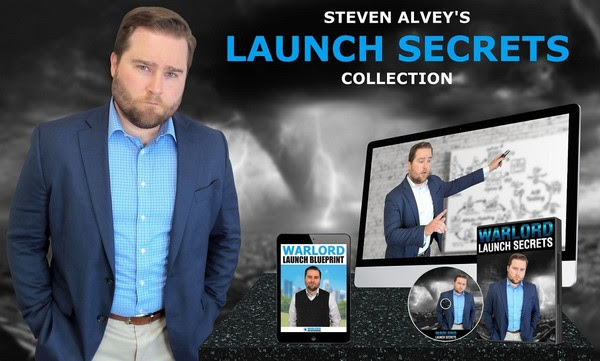 These are Secrets that Even my PEERS Would Kill For...
For example:
How do I guarantee ridiculously high conversion rates on my offers? Like 15-20% or higher to cold traffic.
Or how do I ensure that at least a third of all buyers grab the upsell? (the "hyperlogical" secret)
Or how do I build an unusually high level of rapport with each new customer?
Or how do I tack on an extra $10,000 to a launch with just 10 minutes of work?
Or how have I generated an extra effortless $17,925.10 to my launches by adding a no-brainer offer that only takes me 30 seconds to fulfill?
Or how do I almost GUARANTEE that people who didn't buy an upsell WILL buy the downsell (radically boosting your earnings per click for you and your affiliates)?
Why it's okay to drop prices on the front-end (the bottleneck principle).
How I leverage non-standard "mega bonuses" to drive conversions thru the roof (the "marketing within marketing" principle).
How I create "scarcity within scarcity" to really twist the knife and drive people to the buy button (WARNING: Must be used in an ethical manner).
These secrets are the foundation of my success
(and of my reputation for stupidly-high conversion rates).
And I want to hand them to you.
Right now.
All combined into ONE behind-the-scenes video I shot for you, called "Warlord Launch Secrets".
No pitch. Nothing to sell at the end of the video. Just 10 of my much sought-after secrets.
Please understand:
These secrets have helped people DOUBLE their conversions.
These secrets have helped one of my recent clients generate over $21,000 in 7 days from his FIRST launch ever.
These secrets are the cornerstone of the Half-a-million dollars I've generated since starting online a couple years ago.

When

Shark Tank's

Kevin Harrington

says I'm "an expert in my field"... THIS is the stuff he's referring to.
When JVZoo CEO Laura Casselman says I "really know how to sell" and "if you have a chance to learn from him, take it"... this is the stuff she's talking about.
When John Thornhill says I have "a mastery of sales and marketing that few others have achieved", this is what he's talking about!
Do you understand what I'm saying?
These secrets are some of the most valuable things I have within me, to offer you.
...and I'm literally handing them to you for nothing.

No buy button.

No upsells.

No OTOs.
No pitch at the end of the video.
Just plain for free.
In the Summer of 2016... I was broke, unemployed, with six mouths to feed.
In the Summer of 2018... I was delivering a speech at the
United Nations about Online Business.
Umm...
...What in the hell happened
in between?
READ THESE TWO
SENTENCES CAREFULLY:
I reveal what happened on the next page.
Just hit the blue button and secure my secrets.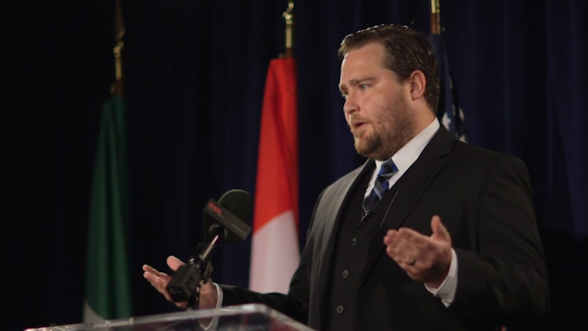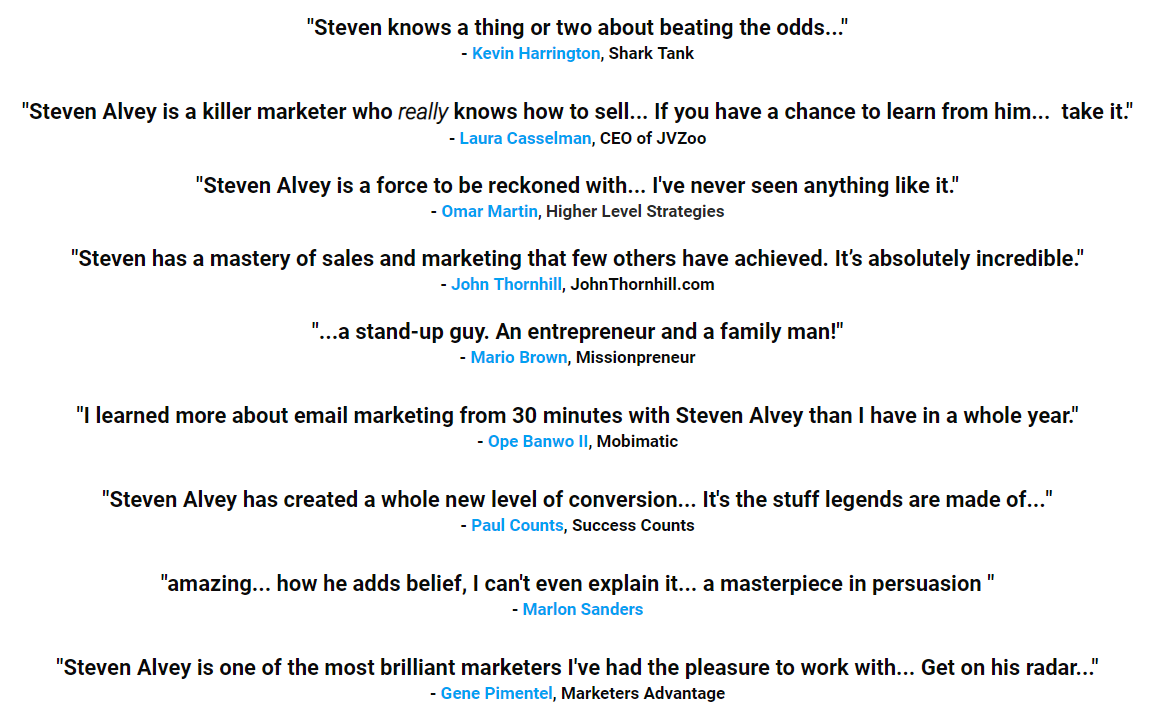 "Steven Alvey is a killer marketer who really knows how to sell... his funnels have insanely high conversion rates, and he is one of our Top 1% affiliate marketers."
- Laura Casselman, CEO of JVZoo
Copyright © 2019 Warlord Entrepreneur
Special Offer ONLY for Attendees of Underdog Summit